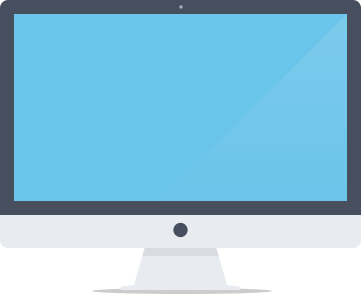 Expect more from the web. Work with a website design company that understands your goals and realise your full online potential.
Increase your website sales.

SEO
SMM
PPC


Advertise locally and attract customers. Get on the first page of search results.
Mobile-Oriented  PPC Campaigns
PPC
Responsive Ads
SMM


Listening, content, socialise and measure. For inspired direction in web marketing and social media.
Be Seen, Be Heard, Be Found Online.
Social Media Optimisation
SEO
SMM
CRO


Online Digital Marketing & Reputation Management
Your Auckland digital marketing agency specialising in helping you drive online leads through your sales funnel.  Digital marketing services include SEO, Social Media Marketing, Online Advertising and Email Campaigns. 
Website Conversion Rate Optimization
Turn your visitors into customers with our team of experts. We'll analyze your website and develop a suitable conversion-rate  strategy.  Our digital marketing services includes continual analysis of your brand resulting in incremental increases in your online visibility.
Social Media Marketing & Analytics

Build relationships and trust online. We support your development of you social brand and are able to produce bespoke reports and technical audits that can help your business with specific areas of digital marketing.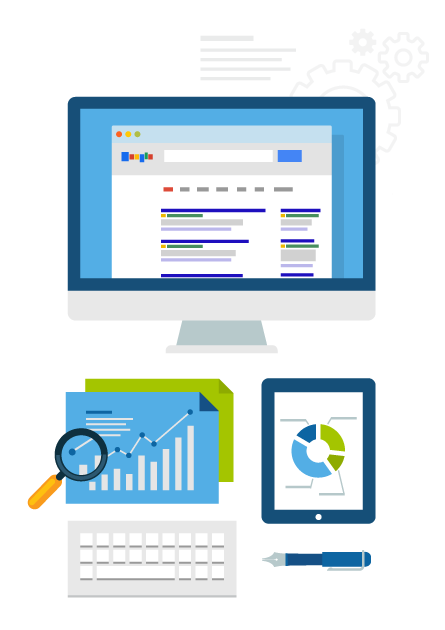 Appear On the Front Page of Google!
We offer professional SEO services that help websites increase their organic search score drastically in order to compete for the highest rankings — even when it comes to highly competitive keywords.
Connect with pre-qualified customers
Rely on an experienced and knowledgeable team
Full-Service Auckland Digital Marketing Agency
Who's going to work on your digital assets if you are busy working in or on your business? Net Branding is a trusted and proven end to end service provider for Kiwi and International businesses. We become part of your team.
Why Choose Our Online Advertising and Digital Marketing Services?
Are you frustrated with your online presence and current online results?
We are a leading
social media marketing
and
digital marketing agency.
Our Auckland based team
understand business and how best to align modern technology to support real business growth. As digital marketers, we bring together many years of hands-on technical IT experience, website development, process development, social media and digital marketing experience to design and implement pragmatic online strategies for delivering predetermined business results for the companies we work with. Net Branding is a recommended,
top digital marketing agency
in Auckland.
Website, Search Engine Optimisation, Content Marketing & Social Media Marketing Consultants and Implementation Specialists
Testimonial
Stump Busters is a well-established business. However we have struggled for years with our online marketing. Despite spending tens of thousands on web design, SEO, Google Adwords and Facebook, the results were mediocre – yes, I tracked results using the AVANSER call tracking analytics service. Over the years, although we developed great graphics and images, we were never able to find a partner who could bring it all together in the right way, until we started working with Cathy Mellett of Net Branding.
Now, after a very short time working with Cathy and her digital marketing team, we're seeing spectacular improvement in organic results that are both tangible and bankable!
Cathy has taken a holistic approach, spending time with me to find out who we are and what we do. Then she researched our industry and fully redeveloped our online presence with a dynamic vibrant website and excellent SEO, and has been re-writing our content (rather than demanding it from me). She's done all this for a fair and reasonable price, and in just a matter of weeks, rather than the months others have taken over the years.
All I can say is that, to date, it's been a pleasure to work with Net Branding . I've also learnt plenty along the way, which will help with the future development of our marketing strategies, and I am looking forward to a long partnership as we work together to build the business.

Dave Ruck - Stump Busters
Google Maps Optimization is an important part of any successful local marketing strategy.
Link building is and will continue to be a tremendously important component of Search Engine Optimization (SEO).
A proud supporter of New Zealand businesses, charities and the local community
Phillip Herbst
IT department
"My company's Google rankings and overall site traffic improved dramatically after working with this agency. The service we've received from their team has consistently been above and beyond our expectations." Spicers Paper and Canterbury Packaging Supplies.
Nic Wetere
General Manager
I attended your Net Branding Social Media training session in November 2014, loved it!! It was one of the best-pitched sessions on anything I have been too! Thank you Cathy Mellett. Canary Enterprises
Cherri Holland
Facilitator
Cathy Mellett of Net Branding really knows her stuff. She sorted out problems I was having with my online profile in no time. She has great ideas and represents excellent value for money. You can rely on Cathy for your personal and/or company brand profiling and/or internet presence. People like Cathy are rare – she knows what she is doing but won't cost you an arm and a leg!" I have been using Cathy Mellett of Net Branding for around 6 months now.  I have previously used other companies for my website design and SEO and so am able to compare the digital marketing service I have from  Net Branding with others.  Thankfully Auckland company, Net Branding far outweighs other companies service, SEO expertise and design, not to mention ongoing advice and suggestions.  I cannot recommend Cathy and her company enough.
 www.luxuryholidaycompany.co.nz
Ian Mellett
Principal and Lawyer
"We have a constant flow of new leads and legal work thanks to this amazing Digital Marketing and SEO company. They gave us all the tools to convert leads into customers. A great Auckland based company that helps us translate likes, shares and comments into actual new business. "
I have been using the consultancy digital services of Cathy Mellett and Net Branding Ltd for the last two years. I am extremely pleased with the progress that my business has made, Cathy's skill, knowledge, and responsiveness have enabled an entire review of the digital offering (websites through to social media) for my fashion company. Cathy has also (on pro bono basis) established and managed the website for my charity "RAW 2014 Limited"
www.raw.org.nz
creating a highly functional site that enables strong storytelling, as well as engagement and promotion of the RAW initiative. I have no hesitation in referring Cathy's consultancy service. Ann Woskett
Business Owner
" From the time we had our 1
st
meeting to implementation and training it seemed such a breeze.  We couldn't speak more highly of Cathy and her social media and digital marketing team.  Everything was carried out in an efficient and friendly manner.  If we had to tick all the boxes I guess we would have to tick 12 out of 10 as they certainly go the extra mile.  This incredible team managed to not only get us top positions on Google for all of our top keywords, but they kept us there, as well! I would highly recommend this Auckland company to anyone."
Slatecrete Paving. 
Cheryl Adamson
General Manager
Local Business Association, Parnell Inc could not have done our new Parnell website without Cathy of Net Branding, With over 1,200 pages and lots of complex needs for different audiences, we required an expert, hands-on approach. Net Branding gave us huge insight and assistance with our new website and continues to improve our social media on online channels. You seldom find someone with the range of skills we need that does not communicate in IT geek. "I have only been working with this agency for a few months but I would recommend Net Branding without hesitation. Their client support has been outstanding and they have exceeded all of my expectations.  They assisted with everything from re-branding, to a logo design, a new website and social media management for Printware and Techwares Solutions.
techwaresolutions.co.nz
Jasmine Platt
Coach and Mentor
I just want to do a big shout-out to the wonderful CathyMellett from Net Branding ("Be Seen, Be Heard, Be Found Online") who I spent two hours with this morning (27/7/2015) discussing my online marketing. Her knowledge and expertise in the online / digital marketing space is brilliant. She really helped me to understand what I need to be doing with my website and blogging to reach a much bigger audience. Definitely recommend her if you are looking for more leads!
Brent Larsen
Managing Director
I want to let you know we secured a new customer last week purely due to the new website. Their technical infrastructure and site was "dead in the water", they searched for networking experts, and NSP came up as one of the options. They liked our website so much, that they contact us.  Our technical team were able to respond immediately, resolved their initial problem, and will work with them to design a totally new infrastructure solution.  Thanks for your contribution and being part of our success. (May 2014)   NSP | IT systems engineers
Charlotte Devereux
Director
From SEO to Social Media and Digital marketing. Charlotte Devereux reflects upon her experiences with Auckland-based Digital Marketing company, Net Branding. EGG is very much a one stop shop in maternity clothing and accessories – everything from nursing clothing, active wear, corporate to evening wear. Charlotte Devereux (Director) hatched EGG Maternity over 15 years ago in New Zealand. Their maternity and breastfeeding clothes have been loved globally. See -
Client Testimonial Video
Our Website Development, Social Media & Digital Marketing Case Studies
See all projects
SEO and Content Marketing. Social Media Management and Digital Advertising. Digital Marketing and Website…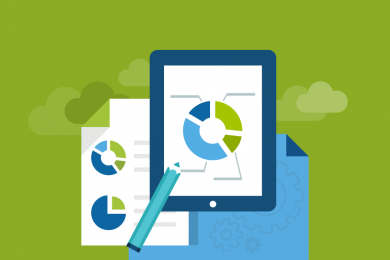 Increased Website and Social Media Engagement. Easy to use responsive website. Targetted marketing campaigns…
Increased website traffic. 1st page SEO status. Focused Social Media and PPC Campaigns.