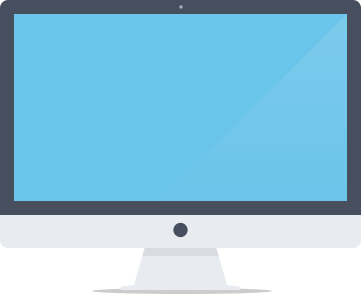 Expect more from the web. Work with a website design company that understands your goals and realise your full online potential.
Increase your website sales.

SEO
SMM
PPC


Advertise locally and attract customers. Get on the first page of search results.
Mobile-Oriented  PPC Campaigns
PPC
Responsive Ads
SMM


Listening, content, socialise and measure. For inspired direction in web marketing and social media.
Be Seen, Be Heard, Be Found Online.
Social Media Optimisation
SEO
SMM
CRO


Welcome to Net Branding - SEO, Website Development, Digital Marketing, Social Media and Digital Strategy
Our digital marketing consultants and social media team work with businesses like yours. We have years of in-depth digital and website development experience, and a tried and tested blueprint for helping you plan, develop and grow your online assets.
We'll help your business develop the best ways to build genuine online relationships with your existing customers, as well as engage and connect with potential customers, in order to create loyalty to your brand and ultimately drive sales. We become, in effect, your strategic online digital partner with comprehensive skills in the following areas:-
Google Maps Optimization is an important part of any successful local marketing strategy.
Link building is and will continue to be a tremendously important component of Search Engine Optimization (SEO).
Paid listings on Google AdWords (SEM) and Advertising Campaigns reach new customers.
Optimised and responsive website development to deliver targeted data collection and  sales generation.
The optimisation of your website to influence its visibility in various search engines to ensure conversions.
Creating online digital assets to promote your business and engage with your online audience.
An Auckland Digital Marketing, Website Development and Social Media Company
Our digital managers work with New Zealand and international businesses who currently do not have an in-house marketing manager. These are businesses who prefer to spend their productive time working on expanding their business and want to align themselves with a trusted online marketing company who can help them expand and enhance their online presence. A team that becomes an extension of their business. Through our proven digital methodology and detailed reports, we are able to make informed decisions as to where to place valuable resource and budget in order to maximise online ROI.
Be Seen | Website design and development services
Be Heard | Social media services and consulting, content management, blogs, funnel marketing and online branding, online advertising campaigns.
Be Found | Search Engine Optimisation, SEO services and PPC Campaigns.
Appear On the Front Page of Google!
We offer professional SEO services that help websites increase their organic search score drastically in order to compete for the highest rankings — even when it comes to highly competitive keywords.
Connect with pre-qualified customers
Rely on an experienced and knowledgeable team
Full-Service Auckland Website Development & Digital Marketing Agency
Who's going to work on your digital assets if you are busy working in or on your business? Net Branding is a trusted and proven end to end service provider for Kiwi and International businesses. We become part of your team.
Why Choose Our Online Advertising and Digital Marketing Services?
Are you frustrated with your online presence and current online results?
We are a leading
social media marketing
and 
digital marketing agency.  
  Our Auckland based team
understand business and how best to align modern technology to support real business growth.   As digital marketers, we bring together many years of hands-on technical IT experience, website development, process development, social media  and digital marketing experience to design and implement pragmatic online strategies for delivering predetermined business results for the companies we work with.   Net Branding is a recommended,
top digital marketing agency
in Auckland.  
Website, Search Engine Optimisation, Content Marketing & Social Media Marketing Consultants and Implementation Specialists
Online Digital Marketing & Reputation Management
Your Auckland digital marketing agency specialising in helping you drive online leads through your sales funnel.  Digital marketing services include SEO, Social Media Marketing, Online Advertising and Email Campaigns. 
Website Conversion Rate Optimization
Turn your visitors into customers with our team of experts. We'll analyze your website and develop a suitable conversion-rate  strategy.  Our digital marketing services includes continual analysis of your brand resulting in incremental increases in your online visibility.
Social Media Marketing & Analytics

Build relationships and trust online. We support your development of you social brand and are able to produce bespoke reports and technical audits that can help your business with specific areas of digital marketing.
Testimonial
Stump Busters is a well-established business. However we have struggled for years with our online marketing. Despite spending tens of thousands on web design, SEO, Google Adwords and Facebook, the results were mediocre – yes, I tracked results using the AVANSER call tracking analytics service. Over the years, although we developed great graphics and images, we were never able to find a partner who could bring it all together in the right way, until we started working with Cathy Mellett of Net Branding.
Now, after a very short time working with Cathy and her digital marketing team, we're seeing spectacular improvement in organic results that are both tangible and bankable!
Cathy has taken a holistic approach, spending time with me to find out who we are and what we do. Then she researched our industry and fully redeveloped our online presence with a dynamic vibrant website and excellent SEO, and has been re-writing our content (rather than demanding it from me). She's done all this for a fair and reasonable price, and in just a matter of weeks, rather than the months others have taken over the years.
All I can say is that, to date, it's been a pleasure to work with Net Branding . I've also learnt plenty along the way, which will help with the future development of our marketing strategies, and I am looking forward to a long partnership as we work together to build the business.

Dave Ruck - Stump Busters
A proud supporter of New Zealand businesses, charities and the local community
Mary Vinsen
Intelligent property managers who understand your investment needs
Cathy Mellett is an expert in her field and I fully recommend her. Cathy Mellett has set up our social networking sites and blog and provided effective training and site overview during our orientation phase. Her approach demonstrates experience and knowledge that has given us tremendous confidence.
Cherri Holland
Institute Fellow at Institute for Digital Transformation
Cathy Mellett really knows her stuff. She sorted out problems I was having with my online profile in no time. She has great ideas and represents excellent value for money. You can rely on Cathy for your personal and/or company brand profiling and/or internet presence. People like Cathy are rare - she knows what she is doing but won't cost you an arm and a leg!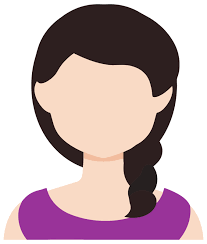 Helen Osborne
Human Resources Manager & Fashion Writer
Cathy  Mellett came to me highly recommended and was fantastic from our initial meeting to the implementation of our
Brand Strategy
. She helped and assisted me with all my queries and questions and I absolutely wholeheartedly recommend her. I will most certainly be engaging Cathy Mellett on a continual basis to assist me in all my Net Branding activity. Thanks a million.
Melissa Smit
Director at 101 Fitness
Cathy Mellett
did an amazing job on bringing all our Social Media together. Now I do one blog and it gets published in all these places at once. She also went through great depth to find something that would suit inside our business rules as a franchise. My internet awareness has picked up from 0 - 100% and already people are mentioning
my website
as a reference. (The didn't before Net Branding came along) She walked the extra mile...without us asking
Our Website Development, Social Media & Digital Marketing Case Studies | See all projects
SEO and Content Marketing. Social Media Management and Digital Advertising. Digital Marketing and Website…
Increased Website and Social Media Engagement. Easy to use responsive website. Targetted marketing campaigns…
Increased website traffic. 1st page SEO status. Focused Social Media and PPC Campaigns.