Why have we chosen WordPress as our website development tool of choice?
WordPress is an open-source content management system (CMS) used by more than 27% of the top 10 million websites as of April 2016. It continues to evolve as a website development platform and grow in popularity. It is an ideal website development tool of choice for a company of any size, so no matter your needs, it will work for your business. Net Branding boasts a team of online marketing experts, able to create optimised, responsive and user-friendly website for kiwi businesses. We will support you during all facets of your web development process. Our engaging websites and digital marketing services will help you reach your full online potential. Put your business online, earn more sales and discover more leads.
Our Website and Website Development Process starts with an SEO Assessment
Among the prime social media marketing companies, Net Branding take a comprehensive approach to website development starting from coding and mark-up to website design and content. We pride ourselves as a team of experienced professionals working together. Our website developer's goal is to develop your website not only to rank higher in search engines, but to genuinely deliver the best possible experience to your users.
Responsive Website Development Services
We offer a wide range of WordPress responsive website development services. We'll review your current website to see if it can be updated before you decide to invest in a fresh website build but most important, we'll discuss the options available to you. This Responsive website development process allows us to best match your online options and budget to your business needs.
Website Hosting
We offer affordable website hosting services and provide a recommended website security management add-on for WordPress websites.
When it comes to your online and digital presence, you only get one chance to make a first impression, and your website design can influence how your company is perceived in the market.
WordPress Websites
All our WordPress websites include an SEO function, an invaluable online tool when it comes to Search Engine Rankings. These additional features provided as standard, translate into an immediate advantage over your competitor's website.
How a WordPress website can work for you…
A WordPress website design and website layout is easily customised for your business.

A WordPress website allows you to quickly and easily edit text and website content within your website.

Our WordPress websites can include easy-to-use Form Builders and Contact Forms.

A WordPress websites includes a great blog page features

WordPress, because of its popularity, has many custom features available that can be bolted on rather than custom developed. This makes for more affordable inclusion of new and enhancing features / functionality to support your business.

A WordPress Theme often includes a wide range of text and design colour options.

For SEO (search engine optimisation) , WordPress is excellent to optimise your website for search rankings

A WordPress website can include integration with Mail Chimp and other email management tools for sending company e-mails and newsletters.

The WordPress Content Management System allows us to make desired global style changes when your brand guidelines change or a new business owner takes over the business.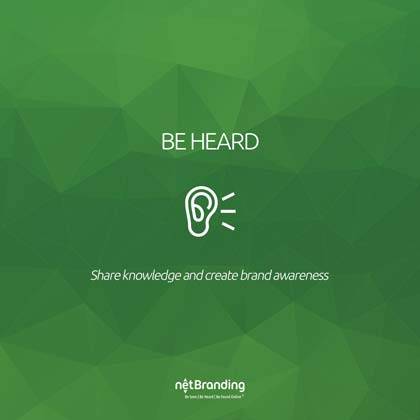 Cross-platform and responsive web development
We provide rigorous testing for all major device types as well as browsers and operating systems before we launch your new responsive website and sign-off the project. Testing is performed both as a user and as an administrator to ensure your site is modern and responsive.
A Full Service Digital Marketing Agency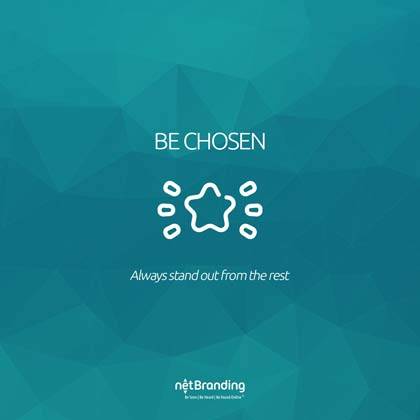 Be Seen, Be Heard, Be Found Online™.
Our web development experts are able to assist with the designed and development of your business web site. We take into account your Search Engine Optimisation (SEO) needs and consider how your site needs to integrate with your current or planned future assets. As an end to end solution agency, we look forward to assisting you with the best SEO.
As a full-service Auckland Digital Marketing Company, we offer an integrated digital marketing solution to our clients. These digital work starts with your digital strategy, embrace SEO, web site development and search engine marketing. Our digital assistance includes your advertising via Google ads, display advertising, and remarketing. Your custom social marketing targets your current clients and connects you to your future clients or consumers – no matter where they are. Email marketing services are available and we have a few tricks up our sleeves to save time. We totally understand that regular digital content can sometimes be difficult to create when you are focused on the operations of your business. The digital experts at Net Branding create and share unique engaging content. This is secured into a trusted and reliable Content Management System (CMS). Our site development experts are able to assist with the designed and development of your business web site. We do the above with years of combined IT, SEO, technical site development and digital marketing experience. We've certainly seen a thing or two. But, we also believe in giving back and have strong ties to the local community and chosen charities including Raw, I'm Enough, and Kia Puawai.
We support these charities with our monthly digital offering. We believe that giving back to help, builds stronger communities and this is important for our future generations.
As digital marketing experts, we understand how important it is to be visible. Net Branding prides itself on the professional assistance it delivers and results it achieves for its clients. Based on our extensive experience and industry best practice, various tools, techniques, and assessments are used to ensure we maximise the opportunities for our clients on a monthly basis. Be where your customers are looking.
Embrace Authenticity in the Digital Realm
In a world of AI advancements, deep fakes, and everything in between, we proudly stand as a real, Kiwi-based business. We offer genuine digital marketing and SEO services that reflect our passion and expertise, honed over many years. Our commitment to authenticity sets us apart, providing you with trustworthy solutions that truly make a difference. Reach out to experience the real deal in the digital landscape, guided by a team that loves what we do. Let's Chat – We still do that.

mike wongseane
10. October, 2023.
Cathy is great to work with! She knows to make necessary adjustments when needed and offers really good support. Highly recommend!
Miriama Toms
14. September, 2023.
Cathy's response to a complicated situation has been overwhelmingly supportive both technically but also showed a deep understanding of the wider implications of your digital footprint in our increasingly complex world. I would recommend her in a heartbeat.
Joshua Phoon
15. June, 2023.
Cathay Mallett is an exceptional subject matter expert in the dynamic field of digital marketing. With her proficiency in both local and global SEO as well as content marketing strategies, she has consistently played a central role in driving business success. Additionally, her profound understanding of social media marketing has been instrumental in empowering New Zealand businesses to establish and maintain meaningful connections with their valued customers. Keep up the good Mar-cat-ing!
Dianne "Di" Fleming
2. June, 2023.
My on-line social media group has members from one end of New Zealand to the other and has for many years only been communicating via Facebook. We have so long needed a better way for people to connect with us and to pass on information to those who need it. Cathy has come along and seen the need and is currently in the process of creating, at no charge to our groups, an educational and informative website that will benefit us for years to come. Cathy, Net Branding Limited and your whole team, thank you so much for all that you are doing for us, you are amazing. What you have created is beyond my wildest dreams! Your support and your caring approach is beyond words. From the bottom of my heart, thank you!
Benjamin Black Studio
11. May, 2023.
Cathy helped us with a complex hacking incident. Professional, helpful and very skilled - recommend highly.
Nyara Nyajena
9. May, 2023.
I am out of words to thank and appreciate the outstanding and amazing work Net Branding have done for our website. Indeed when you says dreams come true they do. Net Branding exceeded my expectations. Their friendly and professional service and standards are just great. Thank you Cathy and Paul and Harsh. My website is just too good to be true. I highly recommend Net Branding to anyone seeking their business to be found and heard on line. I like their slogan, Be seen be heard and they definitely mean it !!! Love you guys a million times.
Bruce Foord
28. March, 2023.
A huge thank you to Cathy and her team my Web page and domain was an absolute mess and Cathy and her team went in blazing to get this repaired and working properly amazing service thanks Cathy and Team
Joanna Lehndorf
27. March, 2023.
I could not be more thrilled with the service from Netbranding. I had a very curly Facebook issue that other FB "experts" had shied away from. Bradley dealt with it calmly and efficiently, on one occasion responding to a couple of time sensitive immediately and averting further issues. The team were transparent about timelines and communicated to me when we needed to go beyond the initial estimate. Thanks so much for the wonderful work Netbranding. Highly recommend. Jo x
S Bruce
28. February, 2023.
Thanks to Cathy for excel advice on current digital marketing and fine tuning my website.
Matthew Stieger
26. October, 2022.
Cathy and her team are great to partner with and ensure we get more than we could have hoped. Looking forward to a long partnership together.