Email marketing provides an effective connection with your targeted audience and gives you the best return on investment. Reach out to your current and potential customers and keep them updated on your company's latest deals and news.
Global Marketers agree that email is a key to business, especially for ROI and developing long-lasting profitable client relationships. A personalized and targeted email marketing campaign is important for brand awareness and drive conversions.
Our digital marketing experts use tools, strategy, implementation and result tracking in order to achieve the best possible brand engagement.
We can take care of your complete email marketing strategy from template design to tracking and reporting. Find out how to optimise your email marketing to become more productive and communicate with your email database.
Our case studies
Increase your online presence by choosing our email marketing services. Our award winning formula combines strategy, implementation and tracking.
Tell us about your project
Let us help you get your business online and grow it with passion
We design unique branded style emails with personalized content to help you sell a product, promote a cause or provide a service. We help you share and send your message to the masses.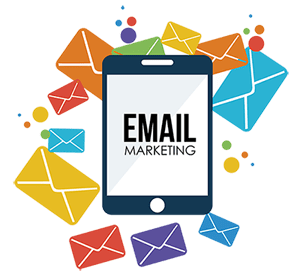 Be Seen, Be Heard, Be Found Online™.
Our web development experts are able to assist with the designed and development of your business website. We take into account your Search Engine Optimisation (SEO) needs and consider how your website needs to integrate with your current or planned future digital assets. As an end to end solution digital agency, we look forward to assisting you.
As a full-service Auckland online marketing company, we offer an integrated digital marketing solution to our clients. These digital services start with your digital strategy, embrace SEO (Search Engine Optimisation), social media marketing, website development and search engine marketing. Our digital service includes your online advertising via Google adwords, display advertising, and remarketing. Your custom social media marketing targets your current clients and connects you to your future clients or consumers – no matter where they are. Email marketing services are available and we have a few tricks up our sleeves to save time. We totally understand that regular online content can sometimes be difficult to create when you are focused on the day to day operations of your business. The digital experts at Net Branding create and share unique engaging content. This is secured into a trusted and reliable Content Management System (CMS). Our website development experts are able to assist with the designed and development of your business website. We do the above with years of combined IT, SEO, technical website development and digital marketing experience. We've certainly seen a thing or two. But, we also believe in giving back and have strong social ties to the local community and chosen charities.
We support these charities with our monthly digital offering. We believe that giving back to help, builds stronger communities and this is important for our future generations.
As digital marketing experts, we understand how important it is to be visible online. Net Branding prides itself on the professional services it delivers and online results it achieves for its clients. Based on our extensive experience and industry best practice, various tools, techniques, and assessments are used to ensure we maximise the online opportunities for our clients on a monthly basis. Be where your customers are looking. Be Seen, Be Heard, Be Found Online™.
165 Orakei Road, Remuera, Auckland, New Zealand
Phone: +64(09)523 0478
Mobile: +64 (0) 211 229116
Skype: ian.mellett
Email: sales@netbranding.co.nz
Our office is open:
Monday–Friday 9am-6pm.