Testimonials
We are very proud of the service we provide for our customers. In fact, we see a client relationship drastically more personal than that of most agencies in our field. Our client relationships do not start at 9AM and end at 6PM—they stay with us to continually receive the quality service they deserve.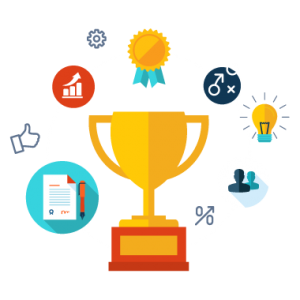 Cathy Mellett is an expert in her field and I fully recommend her. Cathy Mellett has set up our social networking sites and blog and provided effective training and site overview during our orientation phase. Her approach demonstrates experience and knowledge that has given us tremendous confidence.
Mary Vinsen
Intelligent property managers who understand your investment needs
Cathy Mellett really knows her stuff. She sorted out problems I was having with my online profile in no time. She has great ideas and represents excellent value for money. You can rely on Cathy for your personal and/or company brand profiling and/or internet presence. People like Cathy are rare - she knows what she is doing but won't cost you an arm and a leg!
Cherri Holland
Institute Fellow at Institute for Digital Transformation
Cathy  Mellett came to me highly recommended and was fantastic from our initial meeting to the implementation of our
Brand Strategy
. She helped and assisted me with all my queries and questions and I absolutely wholeheartedly recommend her. I will most certainly be engaging Cathy Mellett on a continual basis to assist me in all my Net Branding activity. Thanks a million.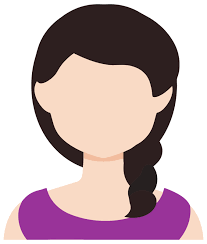 Helen Osborne
Human Resources Manager & Fashion Writer
Cathy Mellett
did an amazing job on bringing all our Social Media together. Now I do one blog and it gets published in all these places at once. She also went through great depth to find something that would suit inside our business rules as a franchise. My internet awareness has picked up from 0 - 100% and already people are mentioning
my website
as a reference. (The didn't before Net Branding came along) She walked the extra mile...without us asking
Melissa Smit
Director at 101 Fitness
Cathy Mellett took over a mess created elsewhere and put things right. She made me a priority in her busy schedule so that I could progress with facebook after a frustrating delay. Her knowledge of the subject is sound and her delivery excellent.
Peter Flannery
Financial Investment Advisor, Money Management to Business Owners and Professionals Who Want "More"...
I have had the pleasure of engaging Cathy Mellett and Net Branding Ltd skills into our company to give an old web site a makeover and transform it into a super engine for future advancement – however wanting it all to remain the same as I know how it works. I was not a willing candidate with the process and what seemed a simple task never went quite right and time was always against us. Cathy Mellett had very little to work with – just the basics and a hesitant not up to date customer in IT who resisted the changes and found it all overwhelming – just wanted to make sales. Well with small steps, encouragement, patience, understanding and a loyal stubbornness she guided us through the process of reloading and
creating a great website
. Simple with a punch. Yes she was concerned when in the site on WordPress we deleted things we shouldn't have, got confidence to change things in areas because you could, only to take out settings or some relevant formula needed!
The difference with Net Branding Ltd
and Cathy Mellett is her business is not all about IT and treating you like a number, its personal. She cares, she's interested to listen to your requirements and limits and work with you. IT and marketing is today the most powerful tool used. The 80's child looks at the concept of business in a different way and I accept you need to keep up to date and embrace modern technology to achieve this. You learn very quickly to leave this work to the experts who can deliver and she does. I am extremely grateful for this task to be completed for me to where it is as this company has sold and she will guide the new owner to the next level. I will be using her again shortly for another site and could not speak more highly of her efforts with us and would not hesitate to recommend herself and her company to anyone who wants to receive that good old fashion approach of caring about your customer and delivering! Fahey Property Management Ltd
has recently entered the overwhelming realm of Social Media. Cathy Mellett from Net Branding has allowed us to be available on every Social Media platform to interact in a manner manor with clients and potential clients. She is amazing and extremely professional if you want to grow your business through social media then Cathy Mellett and Net Branding are a must. Thanks Cathy
Angela Fahey
Director at Fahey Property Management Ltd
I'm delighted that Cathy Mellett, and the team at Netbranding, have rebuilt my online presence and manage many aspects of my digital marketing. I kick myself that I've been paying out over $150 per month hosting to providers (both in NZ - don't go to the end of the alphabet, and US) who, bottom line, do not provide any sense of service and certainly do not support businesses through a growth and development cycle. At Netbranding I get to speak to humans and competent digital marketers who have real 'skin in the game', build you online collateral that works (constructed with SEO in mind) and given the end to end nature of their offer (they deal with the IT side of things as well as digital marketing) provide excellent value. I wish I had been aware/had gone to Cathy Mellett and Net Branding first rather than spend funds, I would say $3-$5k, I didn't need to and delivered zero return Jonathan Sweeney -
ICU-Big.com
Stump Busters is a well-established business. However we have struggled for years with our online marketing. Despite spending tens of thousands on website design, SEO, Google Adwords and Facebook, the results were mediocre – yes, I tracked results using the AVANSER call tracking analytics service. Over the years, although we developed great graphics and images, we were never able to find a partner who could bring it all together in the right way, until we started working with Cathy Mellett of Net Branding. Now, after a very short time working with Cathy Mellett and her digital marketing team, we're seeing spectacular improvement in organic results that are both tangible and bankable! Cathy has taken a holistic approach, spending time with me to find out who we are and what we do. Then she researched our industry and fully redeveloped our online presence with a dynamic vibrant website and excellent SEO, and has been re-writing our content (rather than demanding it from me). She's done all this for a fair and reasonable price, and in just a matter of weeks, rather than the months others have taken over the years. All I can say is that, to date, it's been a pleasure to work with Net Branding . I've also learnt plenty along the way, which will help with the future development of our marketing strategies, and I am looking forward to a long partnership as we work together to build the business.
I have been using the consultancy digital services of Cathy Mellett and Net Branding Ltd for the last two years. I am extremely pleased with the progress that my business has made, Cathy's skill, knowledge, and responsiveness have enabled an entire review of the digital offering (websites through to social media) for my fashion company. Cathy has also (on pro bono basis) established and managed the website for my charity "RAW 2014 Limited"
www.raw.org.nz
creating a highly functional site that enables strong storytelling, as well as engagement and promotion of the RAW initiative. I have no hesitation in referring Cathy's consultancy service.
I have been using Cathy Mellett of Net Branding for around 6 months now.  I have previously used other companies for my website design and SEO and so am able to compare the digital marketing service I have from  Net Branding with others.  Thankfully Auckland company, Net Branding far outweighs other companies service, SEO expertise and design, not to mention ongoing advice and suggestions.  I cannot recommend Cathy and her company enough.
 www.luxuryholidaycompany.co.nz Cathy Mellett of Net Branding really knows her stuff. She sorted out problems I was having with my online profile in no time. She has great ideas and represents excellent value for money. You can rely on Cathy for your personal and/or company brand profiling and/or internet presence. People like Cathy are rare – she knows what she is doing but won't cost you an arm and a leg!"
Cherri Holland
Facilitator
I want to let you know we secured a new customer last week purely due to the new website. Their technical infrastructure and site was "dead in the water", they searched for networking experts, and NSP came up as one of the options. They liked our website so much, that they contact us.  Our technical team were able to respond immediately, resolved their initial problem, and will work with them to design a totally new infrastructure solution.  Thanks for your contribution and being part of our success. (May 2014)   NSP | IT systems engineers
Brent Larsen
Managing Director
I attended your Net Branding Social Media training session in November 2014, loved it!! It was one of the best-pitched sessions on anything I have been too! Thank you Cathy Mellett. Canary Enterprises
Nic Wetere
General Manager
From SEO to Social Media and Digital marketing. Charlotte Devereux reflects upon her experiences with Auckland-based Digital Marketing company, Net Branding. EGG is very much a one stop shop in maternity clothing and accessories – everything from nursing clothing, active wear, corporate to evening wear. Charlotte Devereux (Director) hatched EGG Maternity over 15 years ago in New Zealand. Their maternity and breastfeeding clothes have been loved globally. See -
Client Testimonial Video
Charlotte Devereux
Director
I just want to do a big shout-out to the wonderful CathyMellett from Net Branding ("Be Seen, Be Heard, Be Found Online") who I spent two hours with this morning (27/7/2015) discussing my online marketing. Her knowledge and expertise in the online / digital marketing space is brilliant. She really helped me to understand what I need to be doing with my website and blogging to reach a much bigger audience. Definitely recommend her if you are looking for more leads!
Jasmine Platt
Coach and Mentor
Local Business Association, Parnell Inc could not have done our new Parnell website without Cathy of Net Branding, With over 1,200 pages and lots of complex needs for different audiences, we required an expert, hands-on approach. Net Branding gave us huge insight and assistance with our new website and continues to improve our social media on online channels. You seldom find someone with the range of skills we need that does not communicate in IT geek.
Cheryl Adamson
General Manager
I have been thrilled with the work Cathy Mellett has done for me. Computers/social media, can be a scary thing, but Cathy has explained everything so well that i think i maybe i can now blog!! I would highly recommend Cathy Mellett for anyone wanting to enhance or learn about their social media.
Marsha Laskey – Tsoumas
Director at Boutique Beauty on the Bays Ltd
Cathy Mellett not only has a very professional manner with her clients but also has the ability to work at the speed of the client and ensures you understand each and every step. For someone like myself who finds computers somewhat of a mystery, Cathy Mellett is a bless from above helping me to become comfortable with social networking in order to expand my business.
Sheryl Orchard
Real Estate Agent (Auckland - Remuera and Epsom)
I have been working with Cathy Mellett over the past year and I recommend her to anyone who wants to move their business up the ladder fast. She is very honest, loyal, over delivers and is fantastic to work with as she thinks outside the square. Her husband is a very competent lawyer and she frequently asks him for legal advice that could trip one up.
Rita Haagner
Licensee Salesperson at Ray White Remuera
"My company's Google rankings and overall site traffic improved dramatically after working with this agency. The service we've received from their team has consistently been above and beyond our expectations." Spicers Paper and Canterbury Packaging Supplies.
Phillip Herbst
IT department
"I have only been working with this agency for a few months but I would recommend Net Branding without hesitation. Their client support has been outstanding and they have exceeded all of my expectations.  They assisted with everything from re-branding, to a logo design, a new website and social media management for Printware and Techwares Solutions.
techwaresolutions.co.nz " From the time we had our 1
st
meeting to implementation and training it seemed such a breeze.  We couldn't speak more highly of Cathy and her social media and digital marketing team.  Everything was carried out in an efficient and friendly manner.  If we had to tick all the boxes I guess we would have to tick 12 out of 10 as they certainly go the extra mile.  This incredible team managed to not only get us top positions on Google for all of our top keywords, but they kept us there, as well! I would highly recommend this Auckland company to anyone."
Slatecrete Paving. Ann Woskett
Business Owner
"We have a constant flow of new leads and legal work thanks to this amazing Digital Marketing and SEO company. They gave us all the tools to convert leads into customers. A great Auckland based company that helps us translate likes, shares and comments into actual new business. "
Ian Mellett
Principal and Lawyer
Cathy Mellett has been great at providing advice and training on our online social media strategies and has added real value to our marketing efforts.
David Mercer
Owner, Go2Guys Mortgages
Thanks, Cathy Mellett for your ongoing work with our blog. It's great to be able to send an email blurb and have you take care of the magic to get it online and going to all the people it needs to go to. Great work.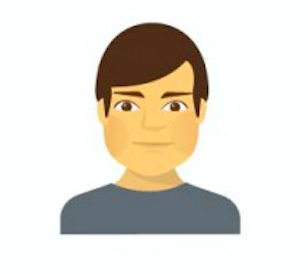 Justin Hayward
Auditor at FedEx Services
Cathy Mellett was the key to our business entering the wide world of social media search engine optimization and Net Branding. She continues to support and guide us.
I can't recommend Cathy highly enough
.
Adam Mercer
Director Mercer and Mercer Architects Ltd
Cathy Mellett has been a great to work with and comes highly recommended.
Cathy Mellett has been great to work with and has excellent knowledge in her field. Paul Dodds
Company Director, Business Consultant