Maximise Your Reach with Advanced Video SEO Services
Using videos as a tool to engage potential customers has proven to be highly effective. Imagine the added benefits of implementing Video SEO. Video ranking to increase your discoverability and make it easier for users to find you in their searches. Did you know that YouTube is the second most popular search engine in the world, right after Google? Interestingly, since Google owns YouTube, videos with high rankings on this platform also tend to perform well on Google's search engine.
Exploring ways to improve your rankings on YouTube.
If you're looking to improve your rankings on YouTube, there are a few strategies you can use. One of the basics is video SEO – optimizing your videos for search engines so they appear higher on results pages. You can also use advanced techniques like selecting the right keywords and elements that will help increase views and engagement.
There are several factors that can affect your rankings, such as the duration of time people spend viewing your content, the number of likes and comments you receive, and whether or not your videos contribute to sales promotion.YouTube indexes all of these things and more, so it's important to pay attention to each element if you want massive increases in traffic.
It's important to note that certain news items have a short lifespan, while others remain pertinent for a longer duration. Acting quickly and strategically when selecting which trending topics to focus on is crucial in order to capitalize on them before they lose relevance.
Overall, improving your rankings on YouTube takes effort and dedication.
Why do we need to optimise our videos for ranking?
To ensure better consumption by your audience and search engine crawlers, optimizing your video content for search engines is crucial. Most of the adults spend over 103 minutes daily watching digital video on their devices in 2020. You need to optimize your videos, and that's exactly why.
How has video SEO Changed?
Over the past few years, video has become an essential part of the content marketing puzzle. Most businesses are striving to create as many video pieces as possible to stay ahead of the competition. Videos offer a level of flexibility and value that is unmatched by most other content types.
Youtube optimisation allows for Better Brand Reach.
Your videos can be hosted on any video hosting platform, such as YouTube, Facebook, or even your own website. Hosting your content on YouTube can give you the opportunity to reach 2.3 billion people worldwide. That number increases to over 2.7 billion people with Facebook.
Your ROI on Video Creation.
You should not create videos just because others in your industry do. There should be a purpose to it and you should have the right resources to create useful and insightful videos.
In order to achieve ranking video our Video SEO experts share the following tips:
It is essential that the content of the video is good and interesting. A good digital marketing strategy can optimally position your video so that it is found and viewed. Remember boring or inappropriate content will lose visitor retention and they will move on to the next video or video channel that has attracted their attention.
Using promotional and advertising strategies in your videos is advisable.
The use of tags and keywords is essential. This will help you properly index the videos on the YouTube platform.
It is important to have a digital provider that can assist you in analysing your data, statistics, and insights. Data is the starting point for optimising your content and devising an effective Video SEO strategy for your YouTube channel.
Video SEO – Optimised content
Video is a growing format for content creation and consumption on the web, and Google indexes videos from millions of different sites to serve users. Videos can appear in several different places on Google, including the main search results page, video search results, Google Images, and Discover.
Websites should be optimised for rankings and to improve visibility. SEO for YouTube or video is as important. Ignoring the optimisation of your video content can be a missed opportunity.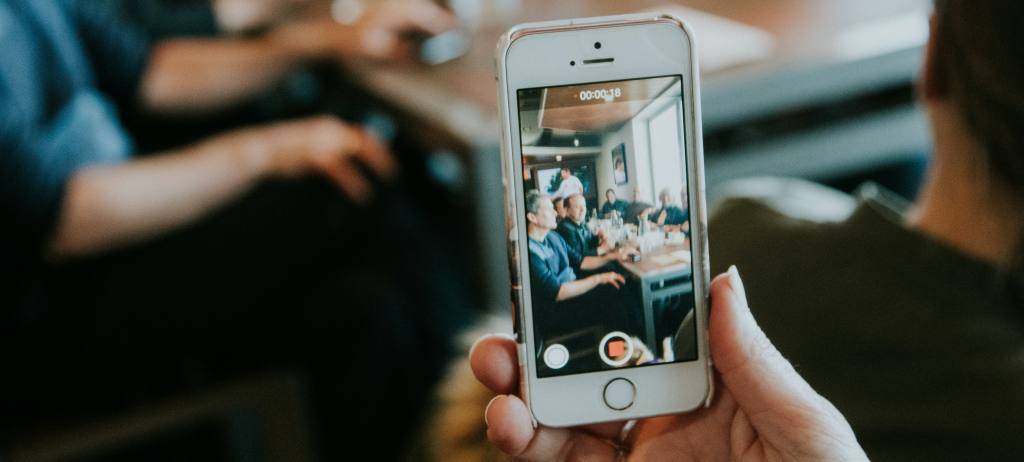 One of the most important steps for Video SEO is keyword research. This is one of the most important processes in any SEO strategy, and it is no different for SEO on YouTube. Once you have chosen the keywords, you can optimize your video so that it is more easily indexed.
Knowing how to correctly optimise or SEO a Web page for Google is an advantage. The process to optimise a video for Youtube or online placement is a similar process. Google owns YouTube and they share a lot of data and search algorithms. When you index a video's data in Google, it will be swiftly recognized by YouTube. If it's correctly indexed, the YouTube search engine will have complete confidence in the textual data displayed by Google.
Promote your channel like a pro with these helpful tips.
Rankings and Visibility is the solution to being chosen by a Google searcher. The higher you rank, the more possible clicks you will receive. It's a fact that the most clicks go to content in Position 1 in the search results.
If you want to improve your YouTube rankings, it's important to focus on promoting your channel as a whole. While video SEO is essential, the content you publish is just as crucial. To stand out from the crowd, try creating original and innovative videos that are newsworthy and of interest to your audience.
Luckily, there are plenty of straightforward strategies you can use to increase your rankings. Affordable classes and tools can help you learn the basics of video optimization, while advanced solutions can give you real results in minutes.
One huge factor in ranking success is selecting the right keywords for your videos. By choosing relevant terms with high search volumes, you can promote your content to the masses and receive massive increases in views and sales.
It's also important to pay attention to the obvious elements of your videos, such as titles, descriptions, and tags. These indexes play a significant role in how YouTube ranks your content and can make or break your visibility.
Ultimately, promoting your work on YouTube requires a combination of creativity, technical know-how, and dedication. But by following these basic steps and using the right templates and tools, you can create packed videos that literally promote themselves!
Focus on your video content to make your videos stand out.
It's important to commit to creating high-quality content on a regular basis. Consistency is essential on YouTube to keep a channel well-positioned. To keep the public engaged, it's important to understand their motivations, interests, and preferences. This can help ensure that the content presented is relevant, interesting, and valuable to them. There are tools and insights available to measure the user's session time and this allows you to modify what you post.
It is essential to be dynamic and creative but, get to the point. YouTube users are used to simple, understandable, and accurate messages, so think carefully about how to target your video. In short, don't waste time on camera!
Before you start, there are a few things to consider.
When you're ready to create your video, don't jump right in! Take some time to research what your competitors are doing. Look at the length of their videos and the topics they cover. Once you have a good understanding of what's out there, it's time to start planning your own video.
If you want your video to get noticed, you need to think about video SEO. This means considering the keywords you use, as well as the elements and factors that will help your video show up in search indexes. After all, you want maximum impact.
Of course, creating a great video goes beyond just optimising for search engines. You also want to make sure that your content is filled with valuable information that promotes real results.
Ultimately, whether you're trying to increase sales or simply share some exciting news, the key is to keep things simple and concise. Competitive analysis can also help with planning, whether you're figuring out the right video length or where to promote your videos on other
If you don't define your goals in the early stages, not only will the video end up costing you (or your client) a hefty chunk of money, but it will also be money down the drain that could have been spent better elsewhere. (Source: neilpatel.com)
Let's discuss The Bonus
Additionally, having a video that can be created into SHORTS or REELS for social media platforms can also help to grow visibility. By engaging with users online through comments and posts, you can create a loyal customer base that will share your content on their own and in turn, redirect engaged searchers to your Youtube channel.
Google wants to know if your video piques the interest of your audience. How many people are viewing it? How many of them leave comments after watching the video? If there are many social
shares, that is a great sign of engagement too. Google's only objective while crawling content using its search algorithm is to serve content that its audience is looking for.
When there is a lot of engagement for your video, Google thinks that it is a direct result of how useful the content in your video is. Therefore, it will naturally give your video more weightage in its search engine results. You can use email marketing, and social media to showcase your videos to more of your target market who will engage with them.
Consider this Video and Content Engagement Tip. By creating shorter videos that summarise your blog or product content, you can use video marketing across multiple channels. A 1-minute explainer video about a blog post you just published – would you like one? Embedding it in the blog post itself as rich media, posting it on your social accounts with a link back to the original post, and cross-publishing on your YouTube account with in-video cards pointing to the post and/or other products or offers mentioned in the content are effective ways to increase visibility.
Beyond Video Ranking, What can you do to increase your video's visibility?
Having a presence on social media platforms can also help to grow visibility. Additionally, it is a great way to increase brand awareness. By interacting with users online through your crafted visual content, you can establish a loyal customer base that may share your video content on their own social channels. Video that not only engages visually but also shared online resources such as your website URL will lead to an increase in traffic to your site, which in turn increases the chances of ranking higher in SERPs. Additionally, social media marketing can be an effective way to advertise products and services by targeting specific audiences based on user interests or demographics. This not only drives traffic but also helps build relationships with customers and allows businesses to get real-time feedback from their audience and customers.
Tip – When creating video content – create focused content rather than re-optimising past content.
Your video can be laser-targeted for that keyword by doing it this way. It's probable that it will rank higher than older video material that's only partially optimized around that term.
Double Dip – Embed an optimised video on your website.
For your own page where you've embedded the third-party player, you may also include these pages in your video sitemaps. Check with your video host to ensure they allow Google to fetch your video content file; for example, this is supported by YouTube for public videos. This will allow Google to fetch your video content files and possibly rank the videos on Google as well.
Consider using a Video Ranking Service
These services offer advanced strategies designed to increase your rankings and promote real results. With affordable pricing, you can ensure that your video-created content does not disappear into the depth of Youtube never to be seen again.
Whether you're new to video SEO or looking for more advanced solutions, these services have something for everyone. They select the most important factors and indexes to improve your rankings quickly and efficiently. It literally takes minutes to start seeing obvious improvements.
Don't let your videos go unnoticed any longer – invest in a video ranking service today!
Get an expert's advice on ranking videos
For increased visibility of your video, it is recommended to seek guidance from a digital marketing expert and an SEO company for additional tactics. They possess valuable insights and can offer helpful advice.
At Net Branding, we specialise in positioning websites and videos to elevate your results online. Contact us to learn how we can help you get the best out of your business.
Video SEO for YouTube Services With Net Branding – Be Found Online.
If you are looking for improved visibility for your website, Net Branding understands that each business is different.
We realize that affordable and cost-effective video SEO service is important to many New Zealand businesses. Contact our SEO Services Team
It's time to get going. Create your awesome video and then Contact Net Branding to discuss your video ranking increase and optimisation.
Be Seen, Be Heard, Be Found Online™.
Our web development experts are able to assist with the designed and development of your business web site. We take into account your Search Engine Optimisation (SEO) needs and consider how your site needs to integrate with your current or planned future assets. As an end to end solution agency, we look forward to assisting you with the best SEO.
As a full-service Auckland Digital Marketing Company, we offer an integrated digital marketing solution to our clients. These digital work starts with your digital strategy, embrace SEO, web site development and search engine marketing. Our digital assistance includes your advertising via Google ads, display advertising, and remarketing. Your custom social marketing targets your current clients and connects you to your future clients or consumers – no matter where they are. Email marketing services are available and we have a few tricks up our sleeves to save time. We totally understand that regular digital content can sometimes be difficult to create when you are focused on the operations of your business. The digital experts at Net Branding create and share unique engaging content. This is secured into a trusted and reliable Content Management System (CMS). Our site development experts are able to assist with the designed and development of your business web site. We do the above with years of combined IT, SEO, technical site development and digital marketing experience. We've certainly seen a thing or two. But, we also believe in giving back and have strong ties to the local community and chosen charities including Raw, I'm Enough, and Kia Puawai.
We support these charities with our monthly digital offering. We believe that giving back to help, builds stronger communities and this is important for our future generations.
As digital marketing experts, we understand how important it is to be visible. Net Branding prides itself on the professional assistance it delivers and results it achieves for its clients. Based on our extensive experience and industry best practice, various tools, techniques, and assessments are used to ensure we maximise the opportunities for our clients on a monthly basis. Be where your customers are looking.
Embrace Authenticity in the Digital Realm
In a world of AI advancements, deep fakes, and everything in between, we proudly stand as a real, Kiwi-based business. We offer genuine digital marketing and SEO services that reflect our passion and expertise, honed over many years. Our commitment to authenticity sets us apart, providing you with trustworthy solutions that truly make a difference. Reach out to experience the real deal in the digital landscape, guided by a team that loves what we do. Let's Chat – We still do that.

mike wongseane
10. October, 2023.
Cathy is great to work with! She knows to make necessary adjustments when needed and offers really good support. Highly recommend!
Miriama Toms
14. September, 2023.
Cathy's response to a complicated situation has been overwhelmingly supportive both technically but also showed a deep understanding of the wider implications of your digital footprint in our increasingly complex world. I would recommend her in a heartbeat.
Joshua Phoon
15. June, 2023.
Cathay Mallett is an exceptional subject matter expert in the dynamic field of digital marketing. With her proficiency in both local and global SEO as well as content marketing strategies, she has consistently played a central role in driving business success. Additionally, her profound understanding of social media marketing has been instrumental in empowering New Zealand businesses to establish and maintain meaningful connections with their valued customers. Keep up the good Mar-cat-ing!
Dianne "Di" Fleming
2. June, 2023.
My on-line social media group has members from one end of New Zealand to the other and has for many years only been communicating via Facebook. We have so long needed a better way for people to connect with us and to pass on information to those who need it. Cathy has come along and seen the need and is currently in the process of creating, at no charge to our groups, an educational and informative website that will benefit us for years to come. Cathy, Net Branding Limited and your whole team, thank you so much for all that you are doing for us, you are amazing. What you have created is beyond my wildest dreams! Your support and your caring approach is beyond words. From the bottom of my heart, thank you!
Benjamin Black Studio
11. May, 2023.
Cathy helped us with a complex hacking incident. Professional, helpful and very skilled - recommend highly.
Nyara Nyajena
9. May, 2023.
I am out of words to thank and appreciate the outstanding and amazing work Net Branding have done for our website. Indeed when you says dreams come true they do. Net Branding exceeded my expectations. Their friendly and professional service and standards are just great. Thank you Cathy and Paul and Harsh. My website is just too good to be true. I highly recommend Net Branding to anyone seeking their business to be found and heard on line. I like their slogan, Be seen be heard and they definitely mean it !!! Love you guys a million times.
Bruce Foord
28. March, 2023.
A huge thank you to Cathy and her team my Web page and domain was an absolute mess and Cathy and her team went in blazing to get this repaired and working properly amazing service thanks Cathy and Team
Joanna Lehndorf
27. March, 2023.
I could not be more thrilled with the service from Netbranding. I had a very curly Facebook issue that other FB "experts" had shied away from. Bradley dealt with it calmly and efficiently, on one occasion responding to a couple of time sensitive immediately and averting further issues. The team were transparent about timelines and communicated to me when we needed to go beyond the initial estimate. Thanks so much for the wonderful work Netbranding. Highly recommend. Jo x
S Bruce
28. February, 2023.
Thanks to Cathy for excel advice on current digital marketing and fine tuning my website.
Matthew Stieger
26. October, 2022.
Cathy and her team are great to partner with and ensure we get more than we could have hoped. Looking forward to a long partnership together.