Google Ads – Google Marketing for your business. Find out more about our Google Ads Pricing
Do you need help with your Google Marketing and Google Ads?

Do you want to control your marketing costs?

Do you want to find out more about Google Ads pricing?

Do you want to increase website traffic to your website?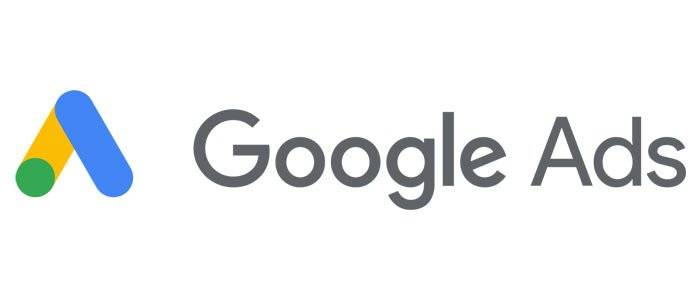 Our Google Ads pricing starts from as low as $5 per day.
Net Branding provides professionally managed Google Ads (previously called Google AdWords) for small to medium sized New Zealand businesses. Our digital marketing team have years of experience in successfully managing online Google advertising campaigns. We listened to our clients and we've heard that Google Ads pricing and affordability in exchange for a solid and professional service is what NZ companies and businesses are looking for.
Google Marketing – Our Google Ads Setup – What's included?
The Google Ads setup fee includes a high-level Google competitor / competition analysis, initial campaign research, Google Ad strategy development, advert copy and some in-depth keyword research.
*$100 free credit on new Google Ad accounts.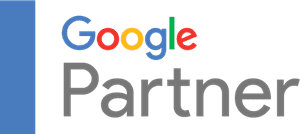 What Google Ads Management services (PPC) do I get each month?
15 minutes monthly support

In-depth targeted keyword research

Optimised campaign structure and (PPC) Google Ads performance adjustment

Ad creative and copywriting

One page 1 monthly report on your campaign's performance

Negative keyword analysis

No long term contracts

Friendly month by month agreement – no lock in penalties

* $100 free credit on new Google Ad accounts
Your Google Advertising campaign can be strategically integrated with any of our full range of our Google marketing, SEO, social media, online and digital marketing services.
Our Google Marketing service allows you, the business owner, to do what you do best within the business whilst partnering with an experienced digital and social media agency to apply their skills and expertise to the job at hand.
Net Branding™ works with businesses and companies who are focused on continually building their relationship with new or existing clients. These are businesses that would like to connect with these clients and other potential clients to establish a long term connection that is founded on mutual trust.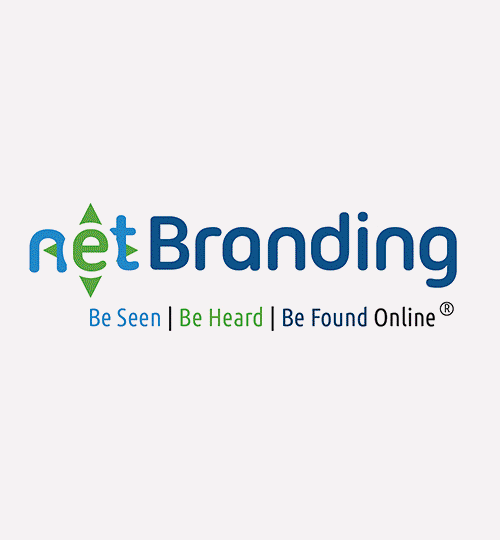 For a limited time, we are offering a FREE Google Ads audit or a FREE digital marketing consultation with a Net Branding expert.
Do you have an existing campaign running and need someone to look over this for you? Or would you like to claim our FREE digital marketing consultation offer? Great! However we also need your commitment. In order to claim either of these limited offers, you must:
Be prepared to take action

Be willing to invest to grow
Google ads pricing and Google advertising options
All Net Branding Google Ads campaigns include a one-off setup fee and a $100 promo credit on new Google Ad accounts.
We know that budget can be a primary focus and because of this, we offer a range of Google Ads pricing / budget options to suit you. New Zealand businesses are so varied and to assist with this variety and range of companies, we've developed a selection of Google advertising options and Google Ads pricing to help support your business growth. Our personal Google Ads objective is to make Google Ads marketing more accessible to you. To help you 'be found' ® at the very moment that a potential customer is looking for your goods or services.
Our Google Ads pricing starts from as low as $5 per day.
Click costs are paid by you directly to Google and the set-up fee, advert copy renewal fee or monthly management fee is payable to Net Branding Limited. These fees are payable at the start of each new month. Please see pricing options below or contact us for more details.
Services You Will Get From Us - What's Involved
Google Ads Package 1 (all prices below are excluding GST)
Google Ads Package 2 (all prices below are excluding GST)
Google Ads Package 3 (all prices below are excluding GST)
Google Ads Package 4 (all prices below are excluding GST)
Custom Google Ad Strategy (Prices and strategy to be discussed)
Initial Google Ad campaigns setup
$375
$600
$700
$1200
Customised
Our monthly ad management fee (starts same month as setup)
$150
$325
$450
$750
Customised
Your monthly Google Ads spent (Paid to Google Ads)
$150 to $250
$450 to $600
$600 to $900
$1200 to $1800
Customised
Renew Ad copy every 2 months (Optional/Additional)
$150
$350
$450
$650
Customised
The advertising strategy – what is included
1 Campaign. Maximum 3 Google Ad Creatives.
3 Campaigns.
3 Ad Creatives Each.
4 Campaigns.
2 Ad Creative Each.
5 Campaigns.
3 Ad Creatives each.
5 Campaigns.
3 Ad Creatives each.
*Paid Monthly in advance.
*Requires a one calendar month notice period.
*Assumes that there is already an active google analytics, webmaster tools and tag manager on the website
*The retainer starts in the same month the setup.
*Package content and deliverables can change without notice.
*The ad spent can be changed to suit your budget and requirements.
*If you have an existing Google Ad account, to assist you to give Net Branding access, you will be on time and material basis.
*If you don't have an existing Google Ad account, you will be charged a set up fee on time and material basis.
*Once set up, your Google Ads will be sent to you for approval before we push 'start' on it.
*One set of iterations allowed for. Any further changes will be charged for on a time and material basis.
*Once the the ads are approved and your ads have been started, any further changes will be be charge for on a time and material basis. If required, this could also be done as a part of the monthly ads management budget. (Please note, to do this as a part of your monthly ads management budget will result in less time spent on managing and enhancing your ad performance. Net Branding will not be held responsible should this result in a decrease in lead and/or income).
In addition to our PPC Google Search ad services, we are also able provide a full range of digital advertising services including:
Remarketing

Display advertising

Location based advertising

Call based advertising

Google Shopping ads and Shop Setup

YouTube advertising

Social Media and Facebook advertising

Email marketing

LinkedIn advertising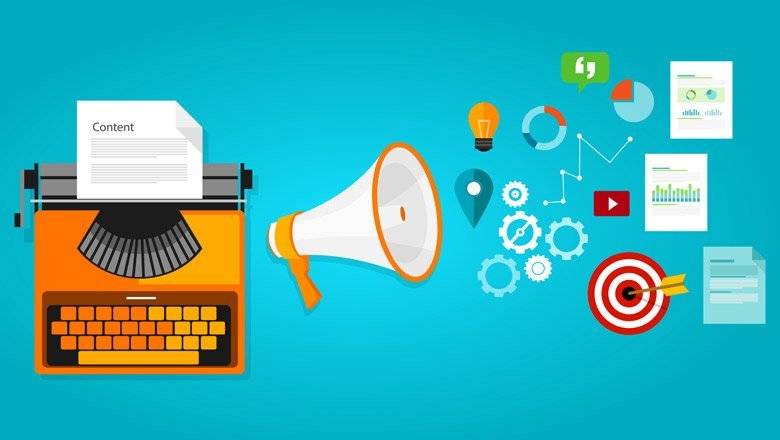 Beyond advertising, our experienced digital marketing team bring additional and relevant marketing, technical skills and digital experience, in the many aspects of the digital landscape. This includes Website Development, Website hosting, Digital Strategy, SEO , Google Competitor Analysis, Email Marketing, Social Media Marketing, Google Advertising, Remarketing, Creative Landing Pages, Website Content Writing, Google Marketing and General Content Writing to facilitate all elements of your digital footprint to exist cohesively.
Does Google Ads work for small to medium size NZ business?
You control your fees and together we look at exactly what is needed for your business on a daily, weekly or monthly basis. We focus on creating a greater brand awareness for your business and can apply techniques to repeatedly bring clients back to you.
Why trust Net Branding with your Google Marketing and Google Ads (previously called Google Adwords)?
Net branding has helped over 250 international and local businesses build their online brand. In the current environment, we know that many companies are still struggling to be seen, be heard and be found online™. If your business wants to share your story and gain additional converted leads, you are in the right place. We know that there are many advertising experts in the current market place and sometimes this service provider decision can be fraught with risk.
Our digital marketing service and Google Ads team know that you want to partner with an experienced and trusted advertising specialist. So how can we support you?
All of our services are transparent, and we don't hold clients to fixed term contracts. This means no cancellation fees, no hidden costs and because of this, our clients stay with Net Branding for a longer term. We know that we exist in order to elevate your business online and to fill your funnel with potential leads, generate a greater brand awareness and focus on strategies to bring clients back to you.
Google Ads : How does it work?
We currently have limited spots available for new clients who are able to benefit from our digital experience, maximise their online advertising performance and generate more leads to stay ahead of their competitors. Simply click on the button below and you are one step closer to launching your Google Ads.
Be Seen, Be Heard, Be Found Online™.
Our web development experts are able to assist with the designed and development of your business website. We take into account your Search Engine Optimisation (SEO) needs and consider how your website needs to integrate with your current or planned future digital assets. As an end to end solution digital agency, we look forward to assisting you with the best SEO Services.
As a full-service Auckland Digital Marketing Agency, we offer an integrated digital marketing solution to our clients. These digital services start with your digital strategy, embrace SEO (Search Engine Optimisation), social media marketing, website development and search engine marketing. Our digital service includes your online advertising via Google adwords, display advertising, and remarketing. Your custom social media marketing targets your current clients and connects you to your future clients or consumers – no matter where they are. Email marketing services are available and we have a few tricks up our sleeves to save time. We totally understand that regular online content can sometimes be difficult to create when you are focused on the day to day operations of your business. The digital experts at Net Branding create and share unique engaging content. This is secured into a trusted and reliable Content Management System (CMS). Our website development experts are able to assist with the designed and development of your business website. We do the above with years of combined IT, SEO, technical website development and digital marketing experience. We've certainly seen a thing or two. But, we also believe in giving back and have strong social ties to the local community and chosen charities.
We support these charities with our monthly digital offering. We believe that giving back to help, builds stronger communities and this is important for our future generations.
As digital marketing experts, we understand how important it is to be visible online. Net Branding prides itself on the professional services it delivers and online results it achieves for its clients. Based on our extensive experience and industry best practice, various tools, techniques, and assessments are used to ensure we maximise the online opportunities for our clients on a monthly basis. Be where your customers are looking. Be Seen, Be Heard, Be Found Online™.
165 Orakei Road, Remuera, Auckland, New Zealand