Social Media and Digital Marketing for New Zealand Business
A frank interview with Cathy Mellett, online marketing, digital marketing and social media veteran.
---
How is social media and digital marketing changing?
As Director of digital marketing and social media marketing company Net Branding, I'm still constantly amazed when I think that, only a decade ago, social media was little more than a budding trend. Back then, Facebook was still in its early stages of spreading around the world. Twitter had appeared, but many saw it merely as a rather pointless noise-maker. LinkedIn was essentially a digital resume or virtual Rolodex.
Back then we also didn't need to worry too much about customers sharing a negative experience. Sure, they might tell the standard dozen or so people with whom individuals tend to share such things, but that number was manageable.
Fast forward to the present, and now we simply log in to our platform of choice put our thoughts into words and soon they're growing legs of their own across the social sphere. Now, more than at any other time in human history, it's easy to reach people right across the planet. We now have global voices. Unbelievable!
These days, social media and digital marketing have not only become an integral part of our modern lifestyle, but it's an increasingly valuable business tool. And just think how much reach customers have today! Now companies have an invested interest in the customer experience. Some with a hope of mitigating poor experiences and bad word-of-mouth. Others hope to encourage customers to share their positive experiences and become advocates.
Twitter is switching. It is moving from the "Social Networking" to the "News" channel in Apple's iTunes App Store, becoming the top-ranked app in its category. Who'd have thought!
Then there's live video streaming. It's not a new concept of course, but what is new is how accessible it has become, turning it into a key marketing and communication tool. Live streaming is all about connecting and interacting with your audience in real time. It breaks down barriers and creates a connection that transcends traditional marketing limitations.
Just think, what would you remember more? Reading an interesting article or watching a video that lets you become part of the conversation? Well, it's no surprise that video wins every time! And this is not just any video – there's nothing more authentic and genuine as live video. And that's exactly what audiences want – authenticity!
Live video streaming is now also quick to produce. For example, how long would it take you to shoot a video tip or answer a question? Two/three minutes? That's a lot less time than it takes to write a blog post. In today's world of ever-shrinking attention spans, live video gives your audience a way to interact without them having to exert much energy or invest a lot of time.
---
Why do businesses need to be 'on it' when it comes to social media?
Social media has changed the way we communicate and connect on a personal level. And it's now increasingly relevant in communications between lawyers, their clients, and the courts.
I cannot over-stress the important of taking control of your online presence. There are few better ways of doing so than with social media. Used carefully, social media can give your firm a voice, amplify your professional reputation, and help drive new business.
While many businesses have yet to adopt a social media strategy, it's clear that it's becoming more a marketing fundamental.
According to recent data, 95% of Millennials expect brands to have a Facebook presence. Even 87% of Gen X and 70% of people aged 45 to 60 agree that businesses should at least have a Facebook page. In general, people expect brands to be present on a social network.  New Zealand businesses  are no exception to this expectation.
By engaging with people on social media, you can attract new clients all while keeping past clients interested in your services, should they require them again in the future.
While relatively few law firms maintain a blog, many of those who do have said they've acquired new clients from blogging. And a fair percentage of firms say they've obtained new clients from social media. Part of the reason for this could be due to the fact that more people are relying on social media to make purchasing decisions – and although service providers such as accountants and lawyers aren't selling an online product, it's reasonable to assume many of these same people will look at a service provider's social media accounts before deciding who to work with.
---
What are the main social media platforms they should be using and why?
When I meet with potential clients who have been referred to me for digital marketing and social media services or consulting,  I'm often asked: "what are the main social media platforms that firms should be using?". In today's ever-changing technological age, it can be quite overwhelming trying to keep up with current trends. However, there are pretty much only 3 major platforms that your business needs to be familiar with: Facebook, Twitter, and LinkedIn.
Although Facebook was traditionally considered a social networking site, there's been a tremendous surge in using it for business over the past few years. In fact, most corporations and small businesses are now present on Facebook.
However, your approach to marketing your business is unique and will be different to the next.  In a legal firm, the approach will be different to traditional marketing practices, simply because legal area is a more sensitive one, in which people don't really respond well to cold sales and aggressive tactics. In the case of a law firm on Facebook, it should be seen more as a means for introducing your firm and then interacting with clients on a more personal level. So, in addition to reinforcing your firm's web presence, use Facebook as a channel to add subscribers to your newsletter, collect helpful reviews and commentary about your firm, and post fresh blog-type content as a way to develop and grow your firm's reputation as an approachable brand.
Twitter is one of the fastest-growing online platforms ever, with literally terabytes of very concise information on any topic imaginable hitting the Web every minute. While possibly overwhelming and intimidating at first, Twitter can be a very useful tool for a lawyer. By following the targeted keywords for your practice, such as "family law", "wills", "family trusts", you can keep up with developments in the legal world in real-time – and share your newsworthy content at the same time.
LinkedIn is the most professional and business-oriented of all the social networking sites. While Facebook and Twitter are great social platforms, lawyers should pay particular attention to the fact that hundreds of millions of professionals have already harnessed the power of LinkedIn.
If you were wanting to choose only one of the big 3 business networking sites, it should be LinkedIn. Most major companies and New Zealand businesses can be found here – it is an extremely helpful networking system and a definite for personal profiles. You can write recommendations of colleagues, join groups in related fields or industries, post your resume for review, and more.
So, in addition to serving as a virtual meeting place for all things business, LinkedIn is also a great news aggregator and publishing platform, which you can update with regular news items and value-adding contributions, making it an attractive resource for business owners.
So what's holding you back?
Why not simply start by filling out an online profile that makes it easy for people to get information about your business, including any contact information.
However, don't simply limit your online presence to social media.
Before you rush headlong into social media and digital marketing, ask an online marketing company like Net Branding to help you assess your online brand – they'll take a pragmatic look at the whole spectrum of what's doable, then recommend what's practical for adding value in the case of your specific firm.
The important point to remember in all decisions about having an online presence is that you select the platform that you're comfortable with and that you have the budget and resources to keep it up to date.

Auckland company, Net Branding offers a fully integrated Digital Marketing Solution to help you get online results with your website, social media, digital advertising (e.g Google AdWords) and email marketing campaigns. Whether you are a business needing a responsive website or a professional wanting to increase your online social media presence, experience the Net Branding difference. Be Seen, Be Heard, Be Found online.
About us and this blog
We are a digital marketing company with a focus on helping our customers achieve great results across several key areas.
Request a free quote
We offer professional SEO services that help websites increase their organic search score drastically in order to compete for the highest rankings even when it comes to highly competitive keywords.
Subscribe to our newsletter!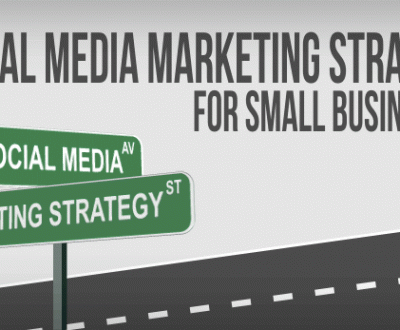 Rules of play for your social media marketing strategy Are you up…