Does your business have a website, but people still cannot find you online? Do you want to reach more people online? We explain how optimising your local SEO strategy with a Google My Business presence will help you reach the customers closest to you.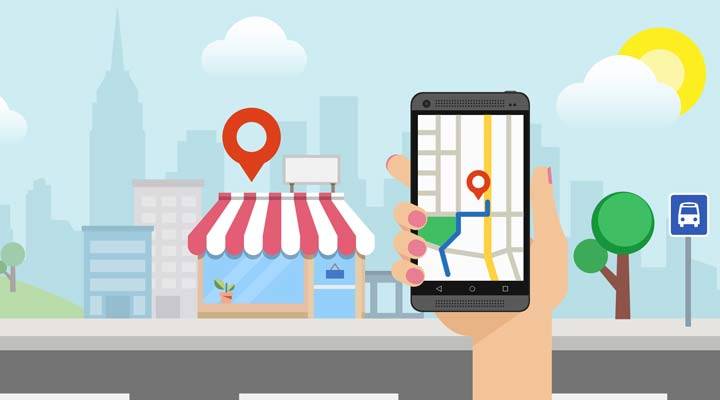 Does your business have an engaging and responsive website, but people still cannot find you online? Do you want to reach more people online without spending $$$ on advertising? The secret to success actually lies right on your doorstep. In fact, to get the highest ROI from your digital marketing efforts, you need to pay most attention to those customers, and potential customers, nearest to you. In other words, you need to think local – and use the right online platforms that will enable you to reach them. This is where having a local SEO strategy for your business will make all the difference.
However, with so many websites, directories and social media platforms available on the Internet, it can be a daunting task for a small business with limited resources to pick the right platform for their specific needs.
That's why one of the most important parts of my local SEO strategy is to create a Google My Business profile for my clients.
Grab attention with a Google My Business listing
It's pretty much common knowledge that Google is the world's biggest digital search engine. For example, did you know that over 92% of mobile searches are conducted on Google and over 66% of desktop searches occur on Google? So, it stands to reason that if someone is going to find you online, chances are they're going to do so via Google.
This is just one of the reasons why building a search engine optimised website is so important if you want your website to climb higher in Google's rankings – and why having a Google My business profile is crucial for local SEO.
Why is having a Google My Business listing so important?
Having a Google My Business listing is more important than ever before if any business, but especially a small business, wants to be found by their target market in a local search – and here's why:
A Google My Business listing is designed to grab a viewer's attention when it appears in the search results. You can't beat that!
Google My Business connects you directly with customers, irrespective of whether they're looking for you on Google+, Search or Maps – and because it's designed to help people find businesses that are near to them, it provides them with directions on how to get to you.
There are a range of tools available to help you optimise your Google My Business listing. For example, you can add menus, opening hours, your website address, product lists – you can even add promotional coupons and special offers to your listing.
Can you really afford to ignore your local customers?
Even in our digital age, no business can afford to ignore its local market. Therefore, no business can afford to ignore including a listing on Google My Business as part of their SEO strategy.
The team at digital marketing agency Net Branding are experts in optimizing Google My Business listing. Talk to us today about how we can help you be found online by your local customers.