The best 10 step  Website Checklist. 
How to perfect your Website?  by Digital Marketing Agency, Net Branding
Be Seen Online
Websites date! They look tired but often if you draw back the layer of design there are a few things that are also missing?
What is this costing your business daily?
There are 10 critical success factors within your website and that'd be the difference between success and failure online.
Your FREE website Checklist
In this free website checklist, you will find some of those answers.  We will detail the 10 most important elements that you
should have on your website.  And we know, that if you cannot tick off number one, then you are losing a minimum of 30% of your traffic, irrespective of the industry that you operate in.
And yes, it is probably more than that.
In this website checklist, we'll cover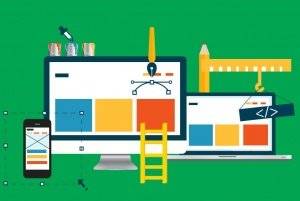 Am I losing customers because my website is too slow?
Is my website able to be used easily from a mobile device? How much traffic am I losing?
How many broken links are there on my website and how many customers is this costing me?
Enter your details to gain access to the Best 10 Step Website Checklist.
This checklist will help you gain a better understanding of how your website is doing and provide you with handy suggestions in order to immediately improve its performance.
---
We have experience in all facets of web development to help our clients reach their full potential. Put your business online, earn more sales and discover more leads.