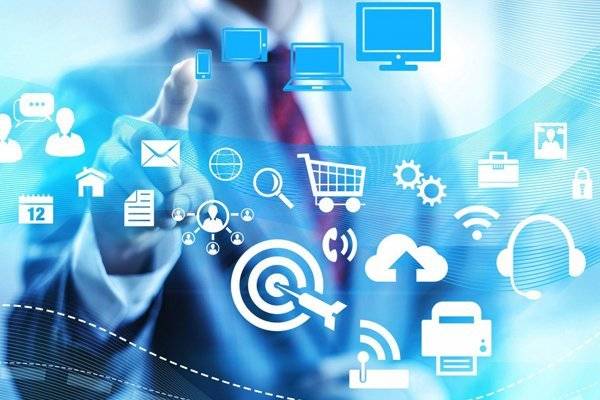 Establishing your brand and building awareness of it are key steps for setting up your business for the long term. Content marketing is a way to firmly establish your brand among your customers and within your industry as a whole, and will enable you to attract prospective customers too.
Of course, if you want people to notice you online, then you have to show up there. That's just basic common sense isn't it – after all, to get noticed among the vast sea of online content it stands to reason you'll need to put out value-adding digital content on a regular basis in order to establish that initial awareness of your brand, and then build and maintain your brand online.
Getting started on your digital marketing strategy
So, how do you use digital content to build your brand? Well, if you're just getting started on your content marketing, we suggest you outline a basic strategy of what you want to achieve with any digital content that you create – and then get on with it. Here are 5 tips to keep in mind as you go about creating your digital content.
1 Establish a relationship
It's a fact that customers today are way more likely to trust information from people they know (rather than a faceless corporation) when they make a purchase decision. So, using your digital content to build a personal connection is one of the most effective ways for developing trust and authority with your audience. Using quality digital content to create a relationship with your target market is what social media marketing is all about.
2 Create a range of digital content
It's a good idea to put together a simple editorial calendar of the type of content you'll create and when and how you'll use it. Doing so will also help you avoid posting the same sort of content every day.
Diversity is always a good thing when it comes to digital content, so mix things up with images, short videos, blogs or by sharing authoritative content from others. Changing up the type of content you post will make things interesting for your audience and they will engage with you accordingly. It stands to reason that if your aim is to create a memorable brand, then you have to give people a reason to remember you.
Questions are another really good social media marketing content type for triggering engagement with your audience. Questions are also a way to pump up your brand's visibility because they encourage people to chime in on discussions. So, keep alert for opportunities, especially if a response from one member of your audience leads to a burning question from another, which could give you the gap to contribute further fuel to the conversation.
3 Engage regularly
Building a brand takes a lot of effort, and doing so should be treated just like any other important day-to-day job in your business. So, every day, you should be creating and sharing content. A once-a-week Facebook post or the occasional Tweet is simply not going to cut it.
Start by focusing on one or two carefully chosen social networks that you know are the networks where you'll find most of your target audience, and try to be as active as possible on them.
Updating your digital content frequently is also invaluable from the perspective of search engine optimization (SEO). By using your digital content to associate your brand with the keywords that matter to your target audience you can influence how well your brand is ranked by the various search engines. Higher search engine rankings, in turn, tell people that you've got something relevant to say or offer – and so the cycle builds.
4 Spread awareness
Frequently updating your content can also help to introduce your brand to new audiences. If your content is good, i.e. it adds value by being informative, educational or useful and is not overtly promotional, then it will be way more likely to be disseminated further. This sort of 'organic' sharing of your digital content is a great way to get your brand in front of entirely new audiences.
5 Become a thought leader
Content marketing is an excellent way to firmly establish your brand among your customers and within your industry as a whole, and will enable you to attract prospective customers too. Not only will your creation of consistently valuable digital content in your particular niche market enable you to be seen as a thought leader in your field, but it will also encourage interested ones to keep returning to your website and social media sites.
One effective way to go about establishing yourself as an authoritative voice in your field is to write a blog about your industry and explain where you and your business fit in. For example, if you're trying to attract a certain type of customer, you could do a short case study about a current customer with a similar background or you could describe a fictional situation and outline the potential solutions that your business can offer to prospective customers.
Help to get started on your digital marketing strategy
We hope the above tips are all that you needed to spur you into taking action to create quality digital content and start building an effective online presence for your business. If you would like some help to do so, then our digital marketing experts at Net Branding are waiting for hear from you. Our Auckland-based team understand business and how best to align modern technology to support real business growth.
As digital marketers, we bring together many years of hands-on technical IT experience, website development, process development, social media and digital marketing experience to design and implement pragmatic online strategies that deliver great business results for the companies with which we work. So, give Net Branding a call today and find out how we can help you devise a digital strategy that will deliver results for long-term.